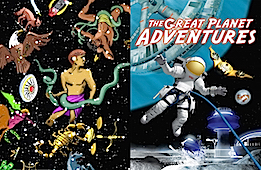 2-IN-1 PERFORMANCE
The best of both worlds: a presenter-led night sky component followed by a 360˚ film. Available with all performances...
Length: 30-45mins
[More Info]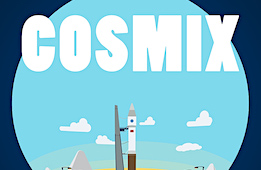 COSMIX - How Do Astronauts Do Their Job?
Find out what it's like sleeping in space, preparing food and washing yourself. And using the space toilet - how does that work?...
Length: 14mins
[More Info]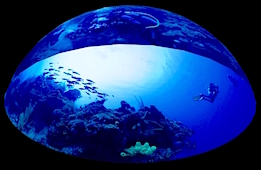 360° Underwater Adventure
Take an underwater journey and immerse yourself in the beauty of coral reefs with...
Length: 5-25mins
[More Info]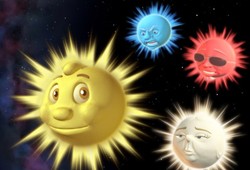 The Little Star That Could
Join a little star on an adventure to find a family of planets, while encountering colourful stars and unique celestial objects along...
Length: 12 & 25 & 35mins
[More Info]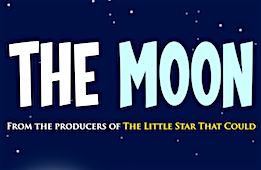 The Moon
Observe the Moon's surface and how its appearance changes in the sky...
Length: 3 & 4 & 12mins
[More Info]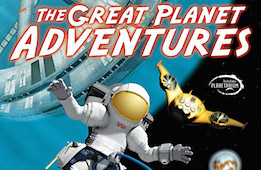 Great Planet Adventures
With muscles and bones built for Earth, you'd be a superstar on the Solar System's low-gravity worlds. Imagine bungee jumping into Space from an...
Length: 11 & 17 & 22mins
[More Info]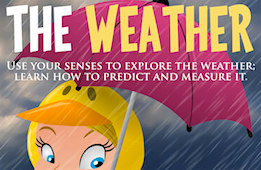 The Weather
Use your senses to explore the weather; learn how to predict and measure...
Length: 6.5 & 5 & 3.5mins
[More Info]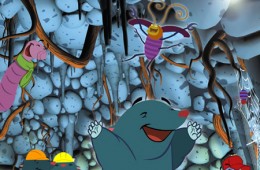 Moles – Plato the Explorer (Part 1 & 2)
Plato is a curious little mole who wants to learn about the Sun, Moon, stars and sky. Join him and his three friends Alpha, Beta and...
Length: 17mins
[More Info]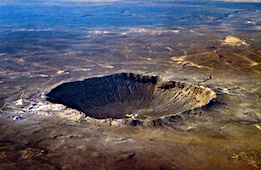 Hold a Famous Meteorite
An opportunity to cradle in your hand a large fragment of one of the most famous meteorites in history...
Length: 5-20mins
[More Info]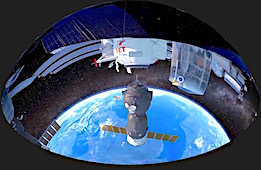 3D Space Station (Principia ISS Visuals)
Float inside the Space Station with astronauts; visit the kitchen, sleeping quarters and toilet; enjoy breathtaking views of planet Earth from space....
Length: 5-15mins
[More Info]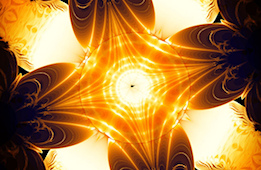 Enigma
Experience relaxing calmness and warmth with this unique 360° science 'musical'. Fractals are derived from mathematical...
Length: 5-14mins
[More Info]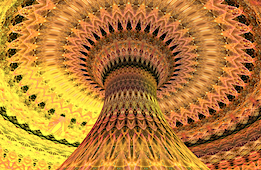 Ambient Fulldome Art
Spellbinding 360° art by renowned fulldome artist Fusako Baba (Japan), who has been creating enthralling immersive art for over 20 years...
Length: 4-60mins
[More Info]