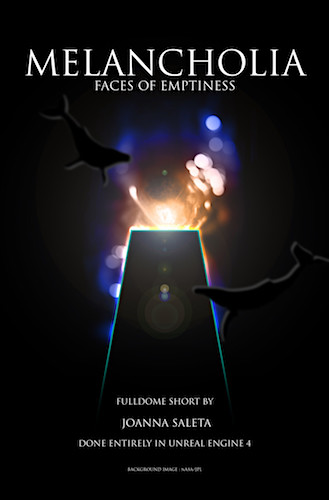 Melancholia
Melancholia - Faces of Emptiness is an artistic 360° journey through surrealistic landscapes evoking feelings of loneliness and sadness, but also hope.
In this short film we visit a mysterious desert; walk through the colossal alleys of a large lifeless city; and fly with cosmic whales through outer space.
Winner of the 2017 Jena Fulldome Festival  JANUS Award for Use of Innovative Production Technologies.


Preview the entire film below.


Film Type
KS4 - KS5  /  Adults
Length: 5min