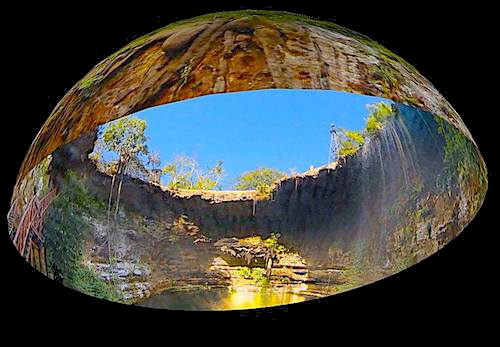 Sinkholes of Yucatan - Portals to Another World
A short 360° film describing fascinating portals into the past.
Remember the meteorite that drove the dinosaurs and 80% of all living things to extinction 65 million years ago?
It fell in what is today's Yucatán Peninsula in Mexico.
The meteorite impact had numerous immediate and far-reaching consequences, including the Sinkholes of Yucatan. 
Preview the entire film below.
Film Type
KS3 - KS5  /  Families  /  Adults
Length: 6min