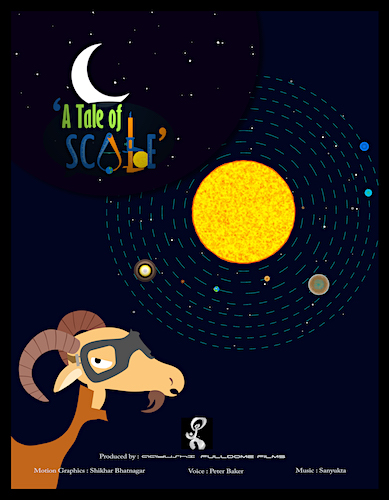 A Tale of Scale
A five minute immersive film narrated in the style of a poem.
A Tale of Scale is a simple and easy-to-follow comparison of the sizes of terrestrial objects, planets and stars.
Fun-filled motion graphics, a rhyming script and melodious music come together to put a smile on your face and difficult concepts in your mind!


Preview the entire film below.


Film Type
KS2  /  Families
Length: 5min

Also available in Spanish.