Who are we and what do we do?
Immersive Theatres is a mobile digital planetarium service for all ages specialising in astronomy, cross-curricular learning, new media art, entertainment and exploration of the 360˚ digital medium.
Our teaching of astronomy is tailored to the various developmental stages of children's thinking.
We offer the largest catalogue of digital dome films in the world (over 200 titles), together with presenter-led astronomy shows delivered by engaging and experienced science communicators. Our customer feedback pages speak for themselves.
Immersive Theatres utilises the very latest fulldome 360˚ projection technology, yet our prices are among the most competitive in the UK eg. a school visit with our 7m dome can work out to only £1.34 per student. Travel is only 45p / mile and there is no VAT to pay.
Find out more about the early history of Immersive Theatres here.
Owner and director Mario Di Maggio (BSc, PGCE) has 22 years experience with digital domes and planetariums, both fixed and mobile. He launched and for eight years managed the UK`s first purpose-built digital planetarium (Thinktank Science Museum, Birmingham, 2005-2013), as well as launched and for three years managed the Glasgow Planetarium, then the UK`s most expensive planetarium (2001-2004). Mario has worked as a consultant for the Guinness Book of World Records Macao Planetarium (China, 2004-2008) and the Peter Harrison Planetarium (London, 2005). Additional planetarium experience includes We The Curious (Bristol, 2000) and Armagh Planetarium (Northern Ireland, 2000-2001). Before that, Mario established and managed one of South Africa's first interactive science centre networks (KwaZuzulwazi in Durban, 1992-1999), as well as a 'simulated' planetarium at the Durban Natural Science Museum (1998-1999).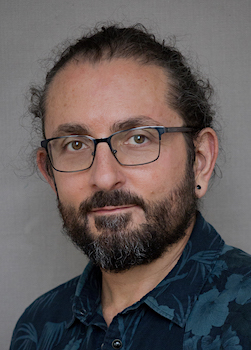 In June 2020 the International Planetarium Society created a document called The Professional Skills of the "Planetarian", describing in detail the diverse skills required by a modern planetarium professional. You'll note the importance of science communication skills, a flexible talent for teaching, up-to-date scientific knowledge and a range of technical competencies.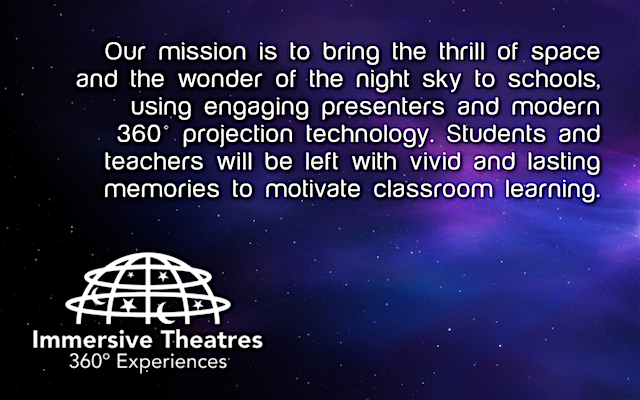 Another way of describing our mission is the promotion of awe and wonder. Find out more about what awe is, what research shows are the benefits of practising awe (not only at school but in our everyday lives) and how to go about cultivating awe.
Or simply watch this short TED Talk that vividly describes the significance and value of awe ...

... and these beautiful inspiring words by Alan Watts (full video here)
---
Immersive Theatres is affiliated with the following organisations
 


Find School Workshops