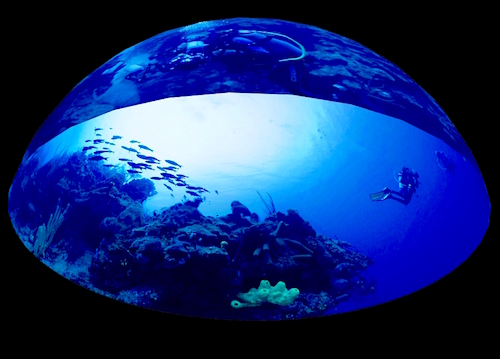 360° Underwater Adventure
Embark on an underwater journey to Glovers Reef Research Station in Belize and immerse yourself in coral reefs. Experience the thrills, challenges and serendipity of wildlife photography whilst appreciating the fragility of our blue planet and all its life.
Coral reefs worldwide are deteriorating due to climate change, making the 360° documentation of their beauty more important than ever. Learn from, be immersed in and be inspired by the coral reefs of Belize. 
Film Type
Length: variable between 5 - 25min
KS1 - KS5  /  Families  /  Adults