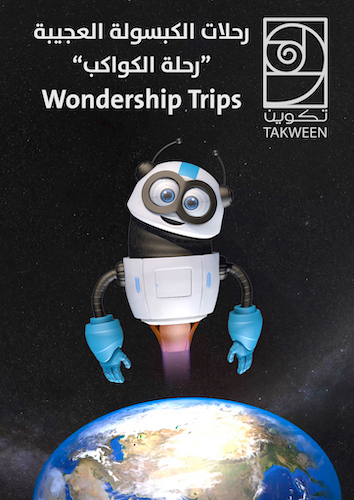 Wondership Trips

Board a magical ship that travels across space and time, under the direction of the friendly and knowledgable guide Takbot.
In this immersive film we embark on a journey through the Solar System, as Takbot takes us to all the planets, the Sun, and explores our Moon and its phases.
Takbot also describes spacesuits and the work of astronauts, and visits some satellites too.

Preview the entire film below.
Film Type
Upper KS2 - KS3  /  Families
Length: 17min
Also available in Arabic
/div>