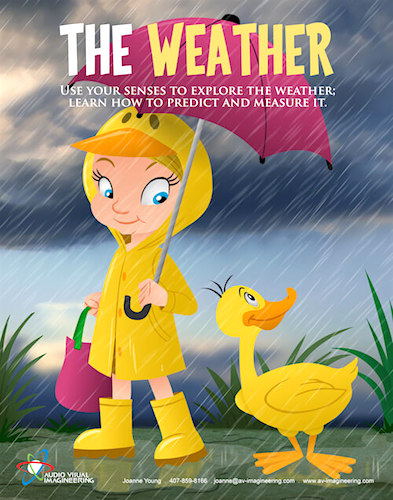 The Weather
Use your senses to explore the weather; learn how to predict and measure it.
Aimed at Year 1 to Year 4 students, this three-part film focuses on observations and making predictions about the weather.
Part 1 - using the senses to observe the weather and identify cloud types (6.5min)

Part 2 - describing and measuring the weather (5min)

Part 3 - identifying the basic features of the Water Cycle (3.5min)
Preview all three parts below.
Download the free Education Guide here.
FREE: extensive list of weather and climate-related educational resources and activities.
Film Type
KS1 - lower KS2  /  Families
Length: 6.5min + 5min + 3.5min

The Weather  Part 1
Using the senses to observe the weather and identify cloud types (6.5min)
The Weather  Part 2
Describing and measuring the weather (5min)
The Weather  Part 3
Identifying the basic features of the Water Cycle (3.5min)
The Weather complete film (15min)