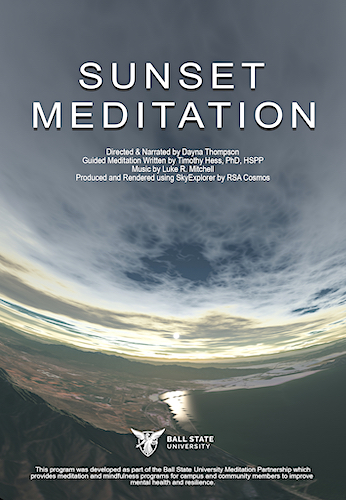 Sunset Meditation
How do astronauts cope with stress?
Meditation is a powerful tool for maintaining psychological health and resilience.
A planetarium offers a dark and quiet space for relaxation and is the perfect place for meditation.
In this guided meditation session, beginning at the International Space Station, enjoy a breathtaking sunset as you travel from the Grand Canyon to the North Pole. Then relax under a night sky filled with stars and views of the Northern Lights.
Full preview below.
Download the narrative script.
Film Type
KS3 - KS5  /  Adults
Length: 22min