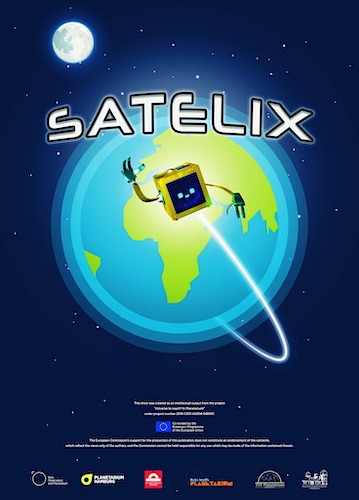 SATELIX

Artificial satellites are with us all day, every day. When we wake up, go to school, go to work, go on holiday; and even when we spend time at home in the evenings with our families.
In the dark of night, they safeguard us while we sleep. Without them, we would not have navigation in our cars or our mobile phones; nor accurate weather forecasts. Our lives would be very different indeed.

Satellite technologies are not only useful, but are also a symbol of international cooperation across the continents.
Plus they may help us thrive on this planet for at least another millennium.
Full preview below. Narrative script available here.
Show Type
Length: 25min
Upper KS2-KS5  /  Adults

Also available in Czech, German, Hungarian, Polish, Romanian and Slovak