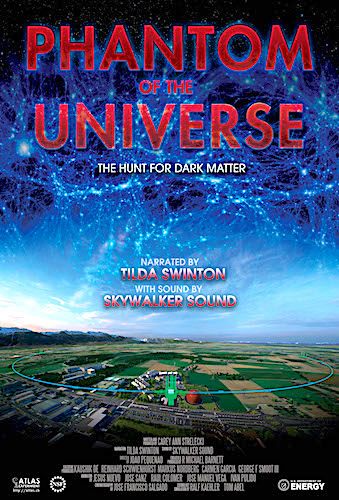 Phantom of the Universe
An exciting exploration of dark matter - from its origins in the Big Bang to its observed effects in the Universe to its currently anticipated discovery at the Large Hadron Collider.
In this 360° film we witness the first hints of dark matter's existence through the eyes of Fritz Zwicky, the scientist who coined the term dark matter. We then learn about the galaxy rotation rate discoveries of female astronomer Vera Rubin before plunging deep underground to the world's most sensitive dark matter detector in a former gold mine.
We also journey across time and space to the Large Hadron Collider at CERN, speeding alongside atomic particles before they collide in visually stunning explosions of light and sound. All the while learning how scientists around the world are collaborating to track down the mysterious composition of dark matter, the phantom of the Universe.
Preview the entire film below and download the narrative script here.
Discover free educational resources about dark matter here. Check out the fun ABCs of Particle Physics, as well as the short educational video What is Dark Matter and Dark Energy? down below.

Film Type
Length: 27min
Upper KS2 - KS5  /  Adults
Also available in Chinese (Mandarin), Czech, Finnish, French, German, Italian, Japanese, Korean, Polish, Portuguese, Russian, Slovak, Spanish (Castilian and Mexican), Swedish and Turkish (also with subtitles in English, Turkish and Vietnamese)

What is Dark Matter and Dark Energy? (6.20)