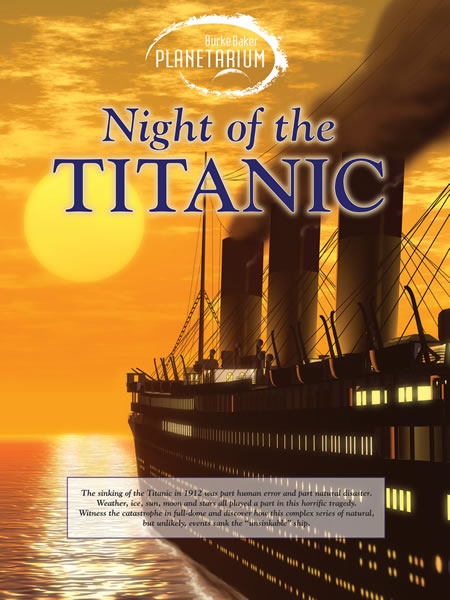 Night of the Titanic
A 360˚ film that allows viewers to experience what it was like to stand on the deck of the doomed ocean liner the Titanic on the night she sank.
The film explores ocean currents, iceberg formation and drifting, as well as global warming.
Night of the Titanic describes the unique conditions on Earth and in Space that – coupled with human error – contributed to the sinking of the legendary ship on April 15, 1912.
Preview the entire film below, download the narrative script with images here and the educators guide here.
Film Type
Length: 23min
Upper KS2-KS5  /  Families  /  Adults

Also available in Spanish