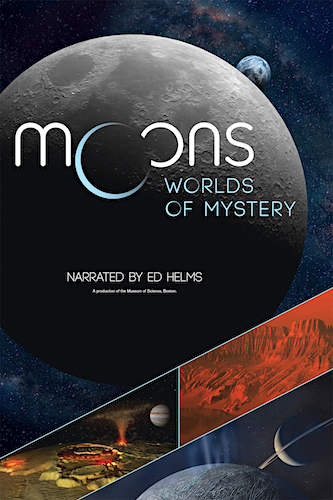 Moons: Worlds of Mystery
Be immersed in the incredible diversity of moons and discover the important roles they play in shaping our Solar System.
Trace the footsteps of astronauts to our silvery Moon, before venturing beyond to exotic and unfamiliar worlds.
Often differing greatly in appearance and makeup, could any of these satellites harbour alien life?
Return home with newfound wonder about the dynamic and intricate Solar System in which we live.
Preview the entire film below.
Download the Educator's Guide
Film Type
Upper KS2 - KS5  /  Adults
Length: 24 & 35min