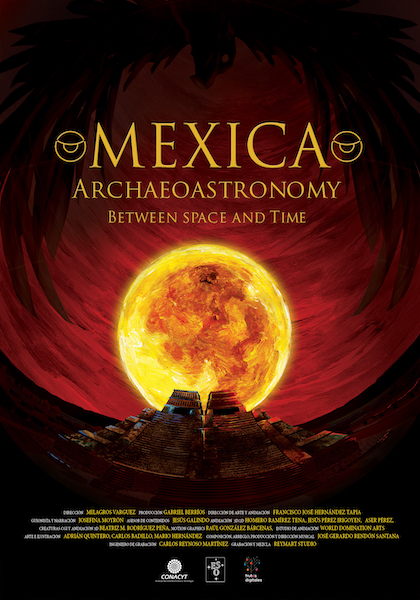 Mexica Archaeoastronomy: Between Space and Time
With vivid and captivating immersive scenery, this dazzling film showcases the significant impact of astronomical observations on the development of pre-Columbian civilisations in central Mexico.
The film brings to life how the Mexicas, the rulers of the Aztec Empire, utilised their inherited astronomical and calendrical knowledge (passed down from prior cultures), to establish the capital of their empire, Tenochtitlan.
The vibrant hues, rich designs and engaging sounds of the film transport the viewer to one of the most culturally rich civilisations; that still holds a place in the heart and identity of the Mexican people today.
Full preview below.
Film Type
Length: 20min
KS3 - KS5  /   Adults
Also available in Chinese, Portuguese, Russian and Spanish