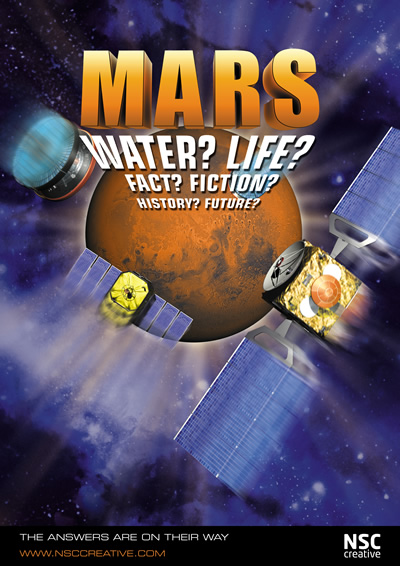 Mars – The Answers Are On Their Way
The awe-inspiring history of the Red Planet unfolds during the Space age in the form of the dusty, cratered world we know today.
Join the armada of probes and rovers in the race to find liquid water and possibly life.
Finally, a speculative look into the future - and the presence of humans on the planet. Take your seat for a 4.5 billion year-old story.
NOTE: this film was released in 2004 and a number of the spacecraft described are no longer operational
We keep the film in our catalogue for reference purposes.
Film Type
KS4 - KS5  /  Adults
Length: 23min
Full preview available here and trailer below.

Download the free Education Guide here.