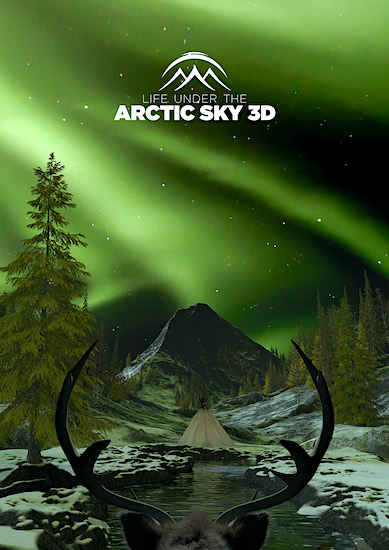 Life Under the Arctic Sky
The Sámi are among Europe's last remaining indigenous peoples, reindeer herders who for thousands of years have lived a nomadic lifestyle in the Arctic wilderness.
In their homeland, spread across northern Norway, Sweden, Finland and Russia, the notion of time is untethered from the cycles of the Sun and is instead tied to something far more important to the Sámi: the movement of the reindeer.
Experience spectacular aurora displays in 360° as you accompany the Sámi on their annual 'reindeer walk' 200 miles north of the Arctic Circle. This is where the Sun does not set for many weeks during the summer months as it 'bounces' off fields of midsummer snow.
The Finnish name for the aurora borealis (northern lights) is revontulet - a phenomenon associated with the arctic fox. According to one folk story, the aurora is moonlight reflected from snowflakes swept into the sky by the fox's tail.
Trailer below (please contact us for a link and password to preview the film in full).
Download the narrative script here. Still images from the film here.
Film Type
Upper KS2 - KS5 / Adults
Length: 40min

Also available in Chinese and Dutch.