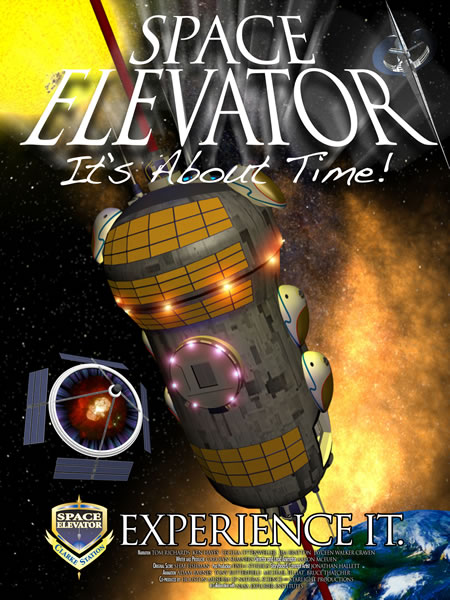 It's About Time
One day humans may travel into orbit in a Space Elevator. We may also use a Time Telescope to view events like the Big Bang and the birth and death of a star. Make use of these fictional inventions to discover the many clocks that keep time in the Universe.
Travel from the top of Mount Kilimanjaro to an orbiting geosynchronous space station. As the Earth becomes smaller below us we witness the altering days and seasons, as well changes in our clocks and timepieces.
View the wonders of the Universe from Space and then travel through an imaginary wormhole to see what those wonders look like right now.
It's About Time considers the cycles that rule our planet and govern our lives, ending by compressing all of time since the Big Bang into a single day.
Preview the entire film below, download the narrative script with images here and the teacher's guide here.
Film Type
Length: 21min
KS3 - KS5  /  Adults

Also available in Korean, Thai and Turkish.