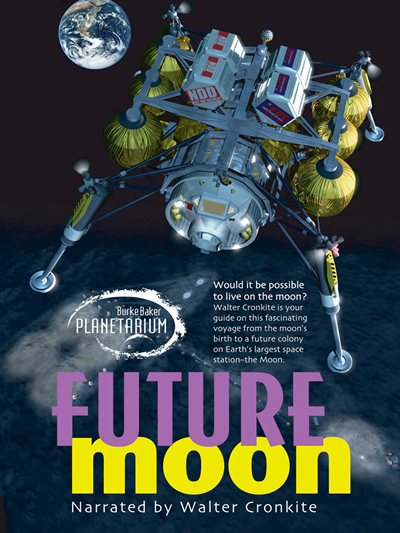 Future Moon
Honouring the Apollo astronauts who first landed on the Moon on July 20, 1969; and the children of today who may return to the Moon before 2050.
Produced with NASA's Johnson Space Center, this films recreates a realistic voyage to the Moon.
Watch the violent collision that created our Moon billions of years ago, join Apollo astronauts as they explore the lunar surface, and hop onto a translunar craft to your Moon base of tomorrow.
Preview the entire film below and download the narrative script with images here.
Show type
KS3 - KS5  /  Families  /  Adults
Length 22min
Also available in Hebrew and Korean