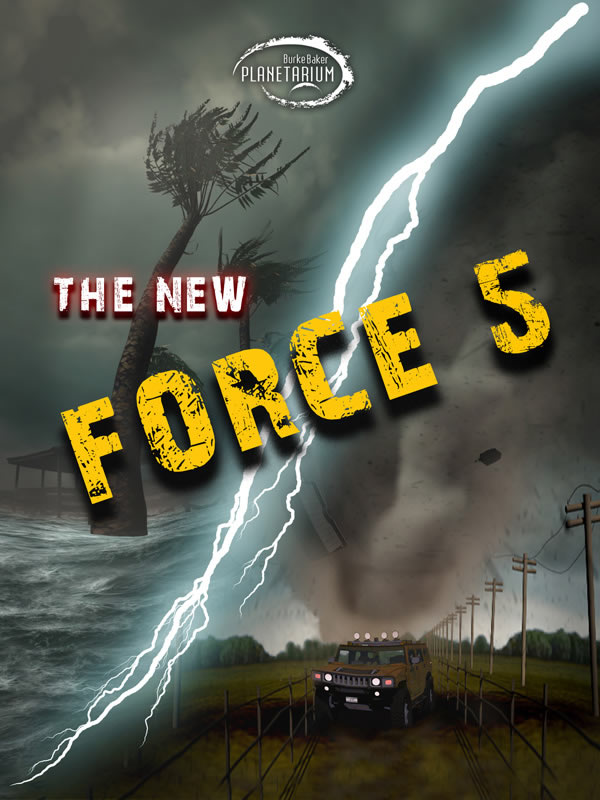 Force 5
Feel the fury - extreme weather takes center stage in this 360˚ film revealing imagery not normally seen due to life-threatening weather conditions. Soar with modern spacecraft and special 'stormchasers' to measure hurricane strengths and predict their paths today.
Next discover the power of tornados and how these violent and unpredictable storms turn flying debris into lethal weapons.
The Force 5  journey ends on the surface of the Sun, where the most powerful storms in the Solar System occur.
Preview the entire film below, download the narrative script with images here, a quiz here and the teacher's guide here.
Film Type
Length: 20mins
KS2-KS5  /  Families  /  Adults
Also available in Chinese (Mandarin), Russian and Spanish (Colombia).