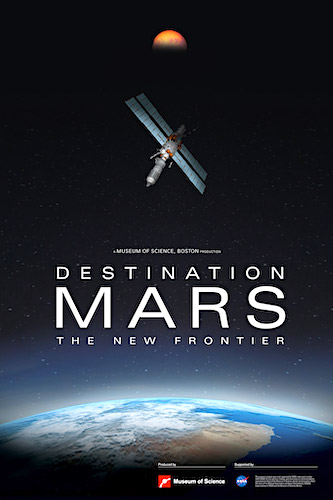 Destination Mars : The New Frontier
Feel part of humankind's next great adventure.
NASA, ESA, Space X and others have their sights set on the Red Planet and are right now building the technology to get us there. Explore the rockets and vehicles being created to help make the dream of landing humans on Mars a reality.
What feelings could the first astronauts on Mars experience and what thoughts might they be thinking?
Come along as we imagine our most remarkable journey yet.
Narrated by former NASA astronaut Mae Jemison and Emmy-award winning actor Keith David.
Trailer and full preview below.
Download the narrative script and Educator's Guide.
Film Type
Upper KS2 - KS5  /  Adults
Length: 30min