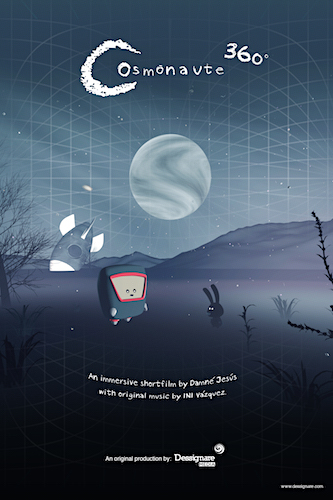 Cosmonaute 360°
A short film with no dialogue celebrating friendship and curiosity.
On his way home a space traveller accidentally collides with an asteroid and is forced to land on an unknown planet.
He meets a strange rabbit - who helps him out - teaching us a valuable lesson.
A unique 360° film designed to transcend language barriers and capture the imagination of children.
Trailer below.
Film Type
KS1 - KS2  /  Families
Length: 4 min