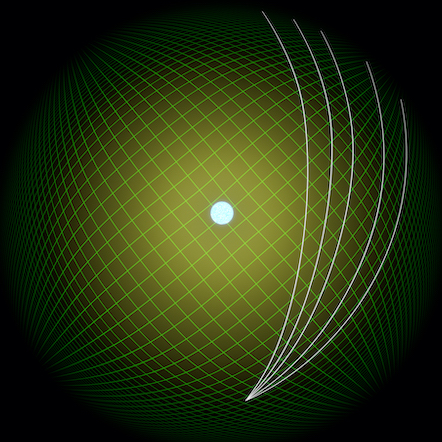 Checking up on Einstein
Celebrating the 100th anniversary of the British Solar Eclipse expedition of 1919, the event that first made Albert Einstein famous.
A short film exploring the expedition's observations of the gravitational deflection of light near the Sun - the first successful test of Einstein's general theory of relativity.
The film includes precise relativistic simulations of light propagation around a dense object.
Full preview below and narrative script available here.
Show Type
Length: 4min
KS3-KS5  /  Adults

Also available in German