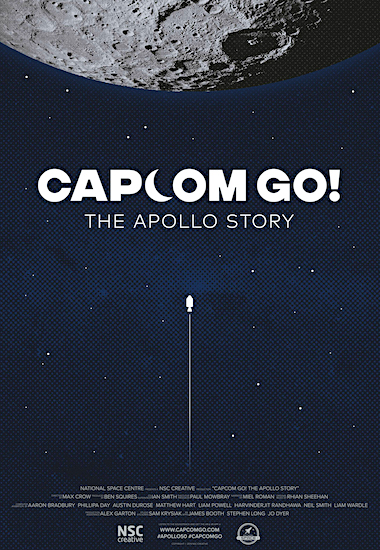 CAPCOM GO! The Apollo Story
On July 20th 1969, 600 million people around the world gathered to witness a historic moment of human achievement broadcast live from the Moon.
"That's one small step for man, one giant leap for mankind" - Neil Armstrong.
The world celebrated as the astronauts took their first steps on the Moon. Yet few people were aware of just how immense an effort it had taken to get them there.
The Apollo 11 astronauts were only 2 of nearly 400,000 people who had worked over ten years towards this goal.
How exactly did they do it?
Enjoy this immersive, historical documentary that showcases the achievements of the Apollo programme and what it took to put the first human on the Moon.
The film introduces a new generation to the immense challenges of manned Space travel, inspiring them to become the explorers, designers, engineers, thinkers and dreamers of the future.
Trailer below and full preview available here.
Download the narrative script with images here.
More still images here.
Film Type
Upper KS2 - KS5 / Adults
Length: 26min
Also available in German, Dutch, French, Italian, Polish and Spanish