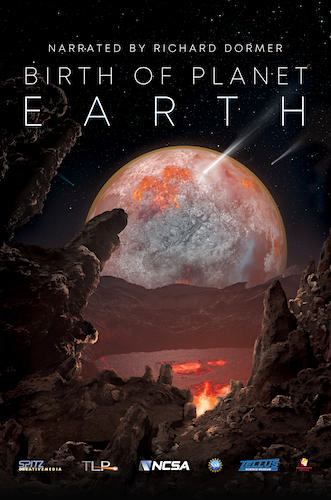 Birth of Planet Earth
How did Earth become a living planet following the Solar System's violent birth? Where did our Moon come from? What are the chances of finding other worlds that are truly Earth-like?
Scientists predict that our galaxy is filled with solar systems, including up to a billion planets roughly the size of our own.
Yet why, in our search for exoplanets (planets orbiting other stars) have we yet to find one that shares the same size, tilt, orbit, and distance from its sun as the Earth - necessary attributes that all contributed to the evolution of life on our planet?
Drawing on current scientific ideas, supercomputer models and state-of-the-art visuals, this spectacular 360° film attempts to answer such ponderous questions.
Trailer and full preview below.
Download the Educator Guide here.
Film Type
Upper KS2 - KS5 / Adults
Length: 24min

More still images here.

Also available in Czech, German, Korean, Mandarin, Portuguese (Portugal), Romanian


Trailer


Full preview