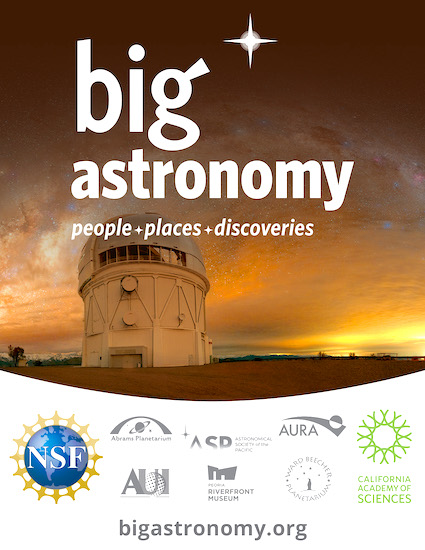 Big Astronomy: People, Places, Discoveries
It takes many people with diverse backgrounds, talents and skills to run a world-class observatory.

Meet some of these people as they share the wonder of the night sky and the excitement of discovery.
Explore the impressive observatories nestled in northern Chile's mountains and learn why Chile, with its beautiful mountain ranges and clear, cloudless skies, is an ideal environment for studying the Cosmos.
By the year 2025 it is expected nearly 70% of the world's ground-based observing infrastructure will be located here - with countries currently investing billions of dollars to carry out astronomy in Chile.
Trailer and full preview below.
Download the Narrative Script, Educator Guide and Additional Resources Manual.
Film Type
KS3 - KS5 / Adults
Length: 27min

Virtual tour and more still images here.

Also available in Spanish
Trailer
 

Full preview