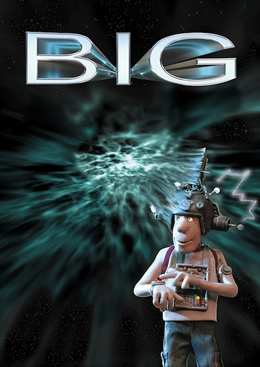 BIG
One of the most commonly asked questions about the Universe is: How big is it? - and that's one of the hardest to answer.
BIG - narrated by David Attenborough - has been produced to tackle this question and does so by taking the audience on an immersive journey to the far reaches of the observable Universe.
BIG combines a light-hearted storytelling style with computer animation, stop-motion character animation and an original music score to bring a really big subject down to Earth.

NOTE: produced in 2001 and some of the spacecraft described in this film no longer exist.
Film Type
Length: 23min
KS3 - KS5   /   Families / Adults

Full preview available here and trailer below.

Download the free Education Guide here.