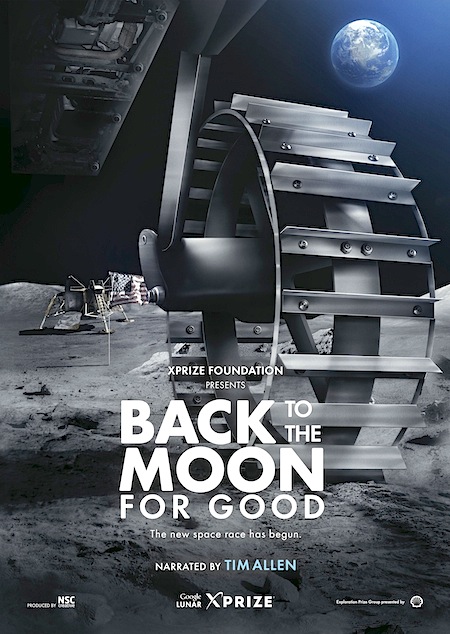 Back to the Moon for Good
Brilliant, hard-working teams of engineers and scientists are right now competing for the largest incentive prize in history, the Google Lunar XPRIZE.
Their task? To successfully land a robotic spacecraft on the Moon. A feat that has not been accomplished for over 40 years.
Narrated by Tim Allen (the voice of Buzz Lightyear in Toy Story), this 24-min film describes the Moon's origin, documents our past explorations of its surface and shows us a glimpse of its future.
A future created not by government agencies, but by private enterprise and ordinary citizens through the democratisation of space.
Still images from the film here.
NOTE: the original Google Lunar XPRIZE competition ended in 2018
We keep this high-quality educational film in our catalogue for reference purposes.

Film Type
Length: 25 min
KS3 - KS5  /  Families  /  Adults
"I thought it was inspiring - more please. I loved the STEM feel. Students loved it. Wow!" - STEM Coordinator in Science, Wednesfield High Specialist Engineering College, Wolverhampton, 2013