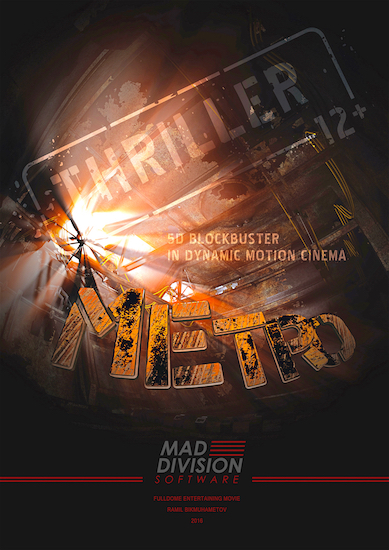 360° Thrill Ride: METRO
The ultimate ghost train.
Are you brave enough to undertake a dark ride through forgotten subways and abandoned mines?
Sinister creatures and hair-raising high-speed dangers await those not faint of heart.
Based on the 5D blockbuster for dynamic motion cinemas, METRO is a fulldome white knuckle ride like no other.
Perfect for Halloween season.
Full preview below.


Film Type
Length: 7min
KS3 - KS5  /  Adults