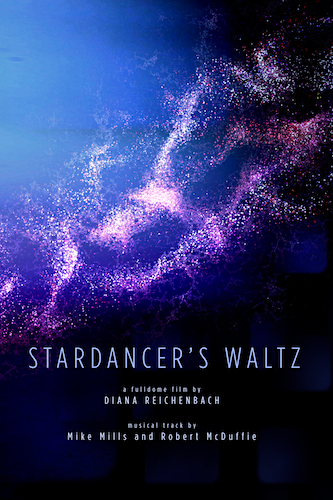 Stardancer's Waltz
A 360° animated film inspired by and utilising a musical track from Concerto for Violin, Rock Band and String Orchestra by Mike Mills (founding member of the iconic band R.E.M.) and Grammy-nominated violinist Robert McDuffie.
The artist Diana Reichenbach is an award-winning multimedia artist specialising in immersive and architectural media, whose work has been screened in festivals and venues across five continents.
As an artist, Reichenbach is interested in communicating a uniquely personal, introspective moment of immersion. Specifically, she uses animation and sound to communicate such moments through time-based progressions of shifting color, form, texture, and movement.
Full preview below.
Other work by Diana Reichenbach in our catalogue: 0.1, Infinte Horizons and Tren Italia.
Film Type
Length: 10min
KS3 - KS5  /   Adults