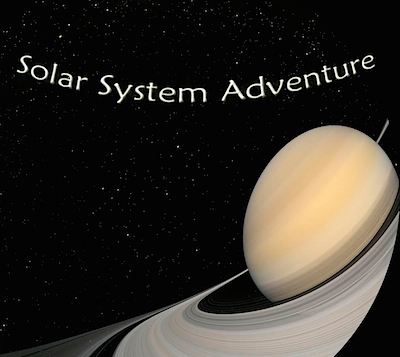 Solar System Adventure
Embark on a 12-minute adventure to explore many of the planets, moons and other objects orbiting our nearest star the Sun. 
Make a quick stop at six of the planets (Uranus and Neptune are not addressed), as well as numerous planetoids and moons. Enjoy an unforgettable cruise through the rings of Saturn as you zig-zag past countless pieces of ice.
Discover the mystery and beauty of our planetary neighbourhood in this fast-paced mini documentary.


Preview the entire film below. 
Film Type
KS3 - KS5  /  Adults
Length: 12min
Available in English, French and Italian