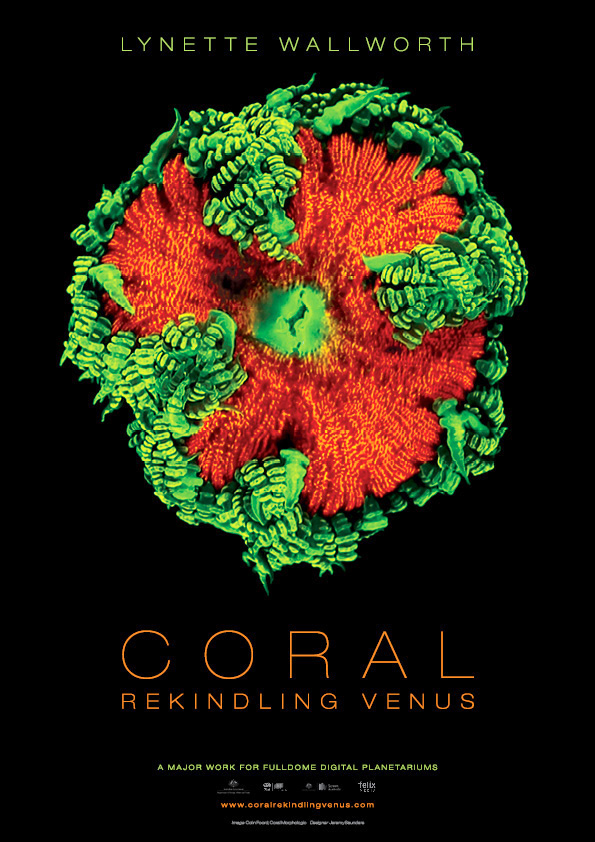 Coral Rekindling Venus
Although engaged in the Seven Years' War, in 1769 Great Britain and France agreed to pause hostilities for the transit of Venus. Safe passage was granted to ships carrying scientists across the globe to record the transit because it was considered 'an enterprise of service to all mankind'. 
The 2012 transit of Venus coincided with World Environment Day. Artist Lynette Wallworth created a fulldome (360°) artwork about climate change and coral reefs - reminding us of the importance of global co-operation to protect the environment.
Similar to the 18th century transit of Venus event, imagine global co-operation for a global problem. Imagine corals as the barometer of climate change. Imagine we are the pivot point. Imagine rekindling Venus.
Find out more here. Click images below for higher resolution versions.
FREE: extensive list of weather and climate-related educational resources and activities.
Film Type
Music / Art / Environment
KS4-KS5  /  Adults
Long version: 45min
Short version: 20min